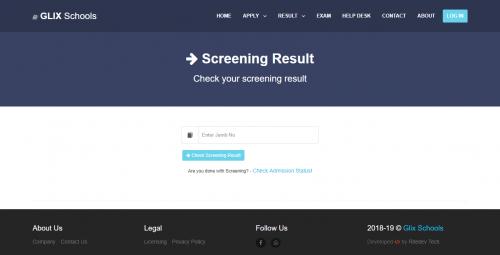 Hi guys, this is a School Admission Portal that will help schools process their admission with ease.
Student can apply for admission and take exams online, wait for result, start uploading details and many more.
Admin can print out pins, activate students and deactivate them any time.
Feel free to modify the system. Database is located in the Database folder.
Documents is in the Documentation folder.
If you encounter any error, just post it in the comment area and I'll reply you.