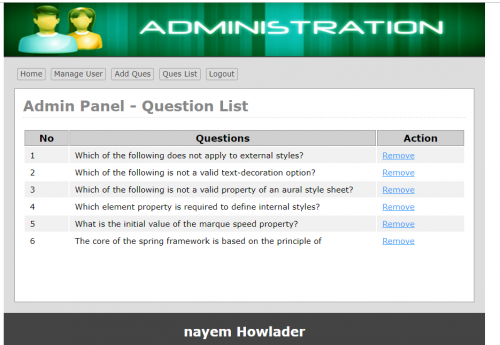 This is an online exam system using PHP, a simple project I made.
User can login account from:
http://localhost/exam
Admin can login from:
http://localhost/exam/admin
for user login:
email:noyon@gmail.com
password:123
For admin login
username:admin
pass:123
For any web design and wordpress or php website development you can contact me by mail.
I believe that this source code is helpful for everyone.. You can learn many function from here.
In this project I also use AjAX ..
For any kind of help you can contact me by email: nayemhowlader77@gmail.com