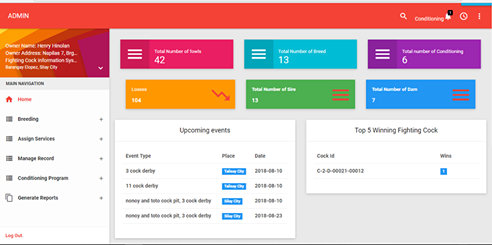 The fighting cock information system coordinates and integrates all essentials activities involved in running a fighting cock farm. The system had specified security and functionality standard for managing records and information. The primary purpose was to automate breeding, render timely services to each stage of chicken, maintained records and conditioning program to make data retrieval easy and efficient.
The Fighting Cock Information System (FCIS) provides the fighting cock farm handler to deliver services efficiently and effectively. It provides the primary function of the system of the system such as recording, monitoring and managing record from breeding up to deployment stage which was the fighting cock. The system schedules the activity to be done by the handler such as feeding, immunization, vaccination and deworming. The system could generate reports on the bloodline, the actions done, and the total number of chickens. The system has a conditioning program that was a special module for the chicken to be deployed in a cockfight.
In this system, stages of chicken could be classified as chicks, stag, bull stag and cock. Furthermore, the system could generate alerts if the chicken could be transferred in a predefined stage or age. Also, the system supports the farm by providing a database that would hold all the data related to Information System, making it safe from natural risk, inconsistencies, and error.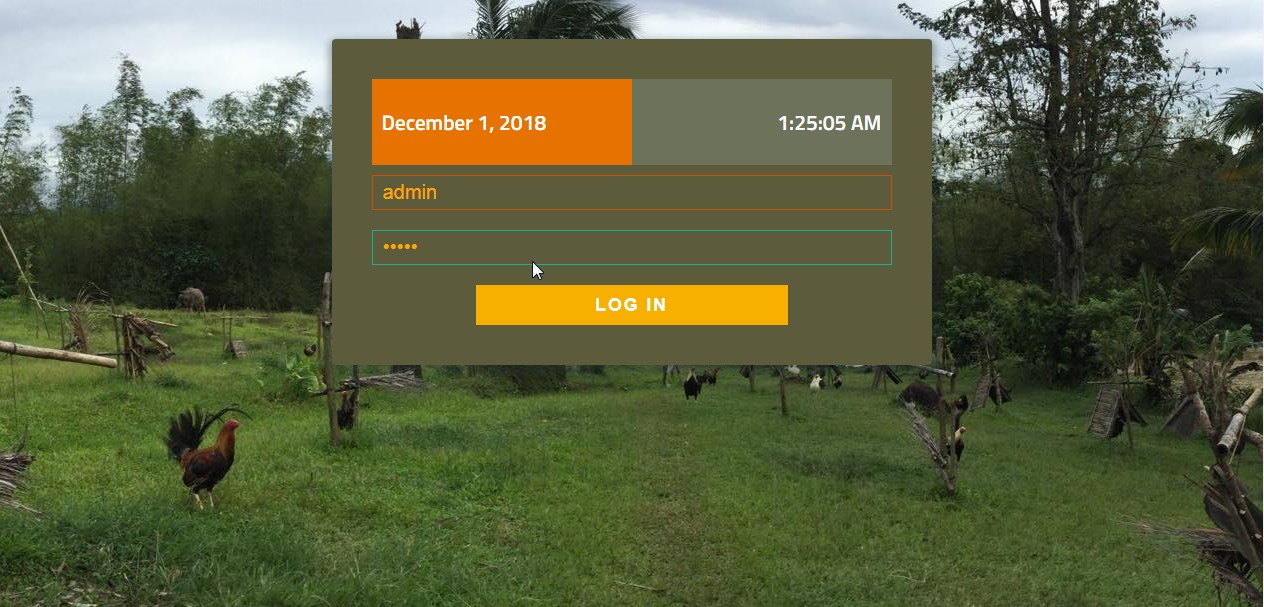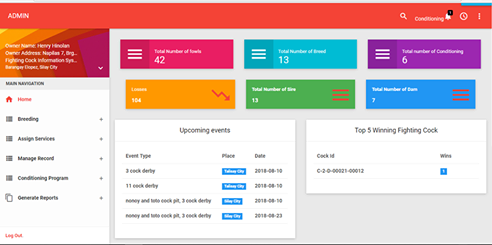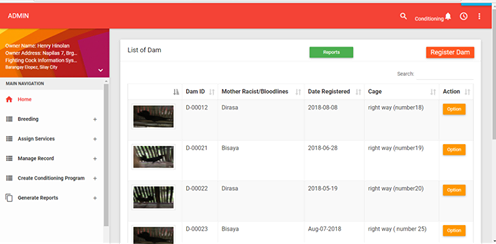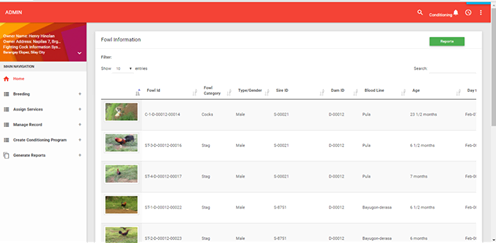 http://localhost/FCIS/
Admin account:
Username: admin
Password: admin
Database name: breeders.sql
For more information about this system. You can contact me @
Email – chrisjelosites@gmail.com
Mobile No.: 09121067791(TNT)
FB Account – https://www.facebook.com/chrisjelo